Enjoy a dinner and show experience in Granada at one of the best restaurants in the Albaicín. A menu composed of typical dishes of Spanish gastronomy, prepared with top quality ingredients.
Discover our menu and menus.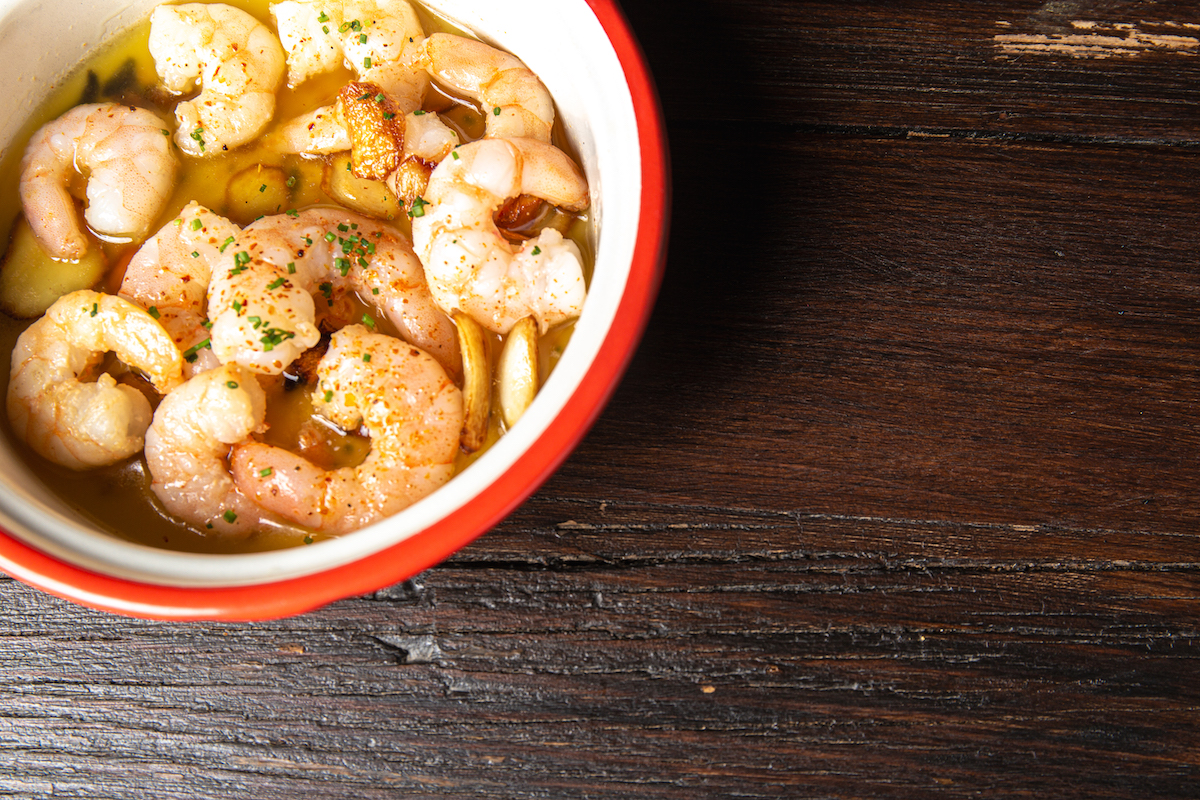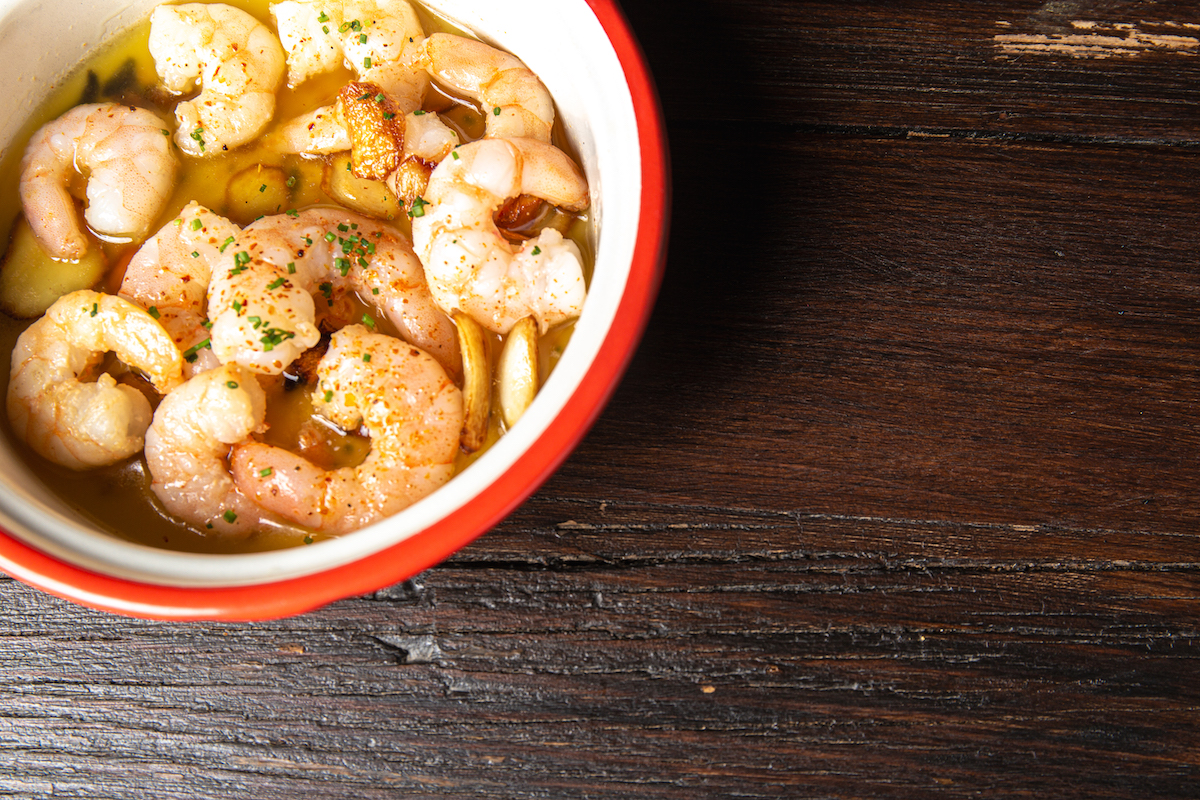 Enjoying and sharing
BARBATE TUNA SEMIMOJAMA
Tuna on a puff pastry toast with goat cheese and pickle cream
6 €
SMOKED SARDINE
Smoked sardine on chanterelles, avocado cream, pickled onions
7 €
STRAWBERRY GAZPACHO
Tomato and strawberry gazpacho with raspberry lyo
8 €
CORDOVAN SALMOREJO
Salmorejo with diced Iberian ham and olive oil ice cream
12 €
AXARQUIA" SALAD
Lettuce salad with tomato, cucumber, red onion, kumquats, avocado cream and mango vinaigrette
14 €
SALAD WITH TUNA BELLY TUNA FROM BARBATE
With shrimp mayonnaise and olive juice
14 €
ARTICHOKE FLOWER
Artichoke with egg, roasted shrimp and Iberian sobrasada sauce
8 €
PORK LOIN AND PINE NUTS MEATBALLS
Albondigon stewed in almond and pine nut sauce with fried potato chips
12 €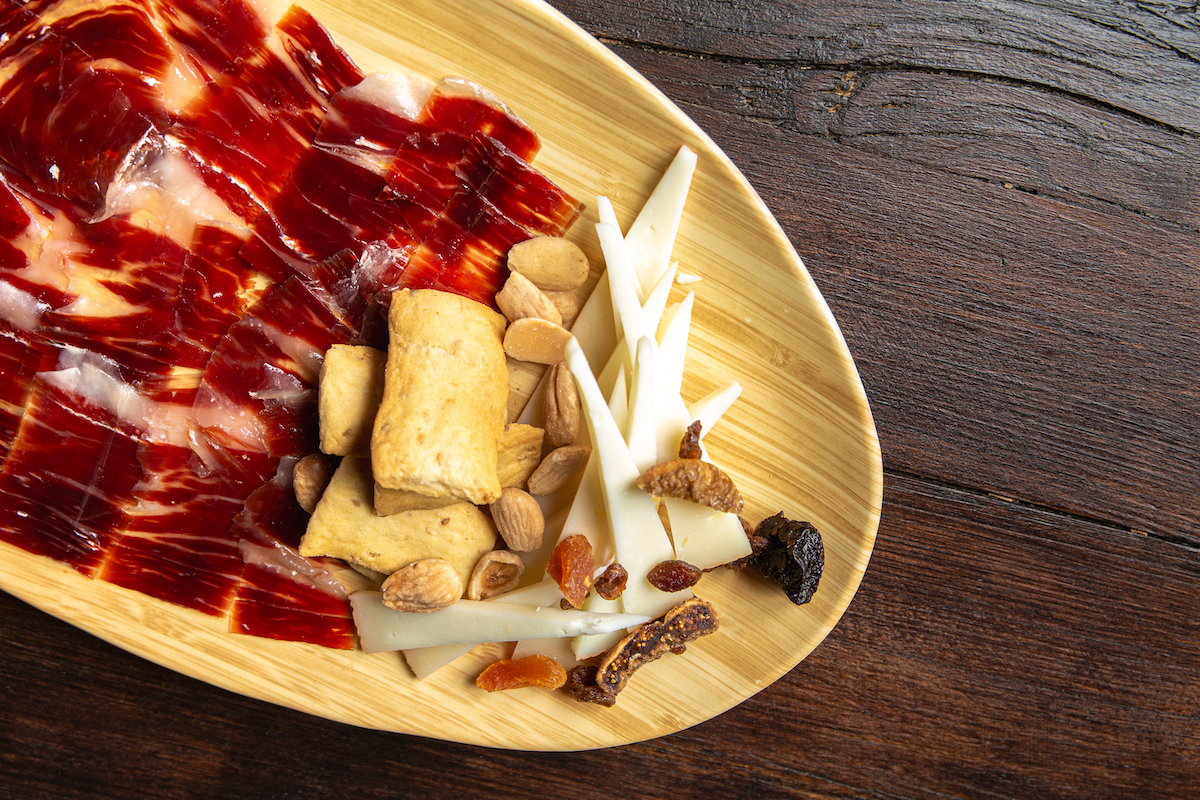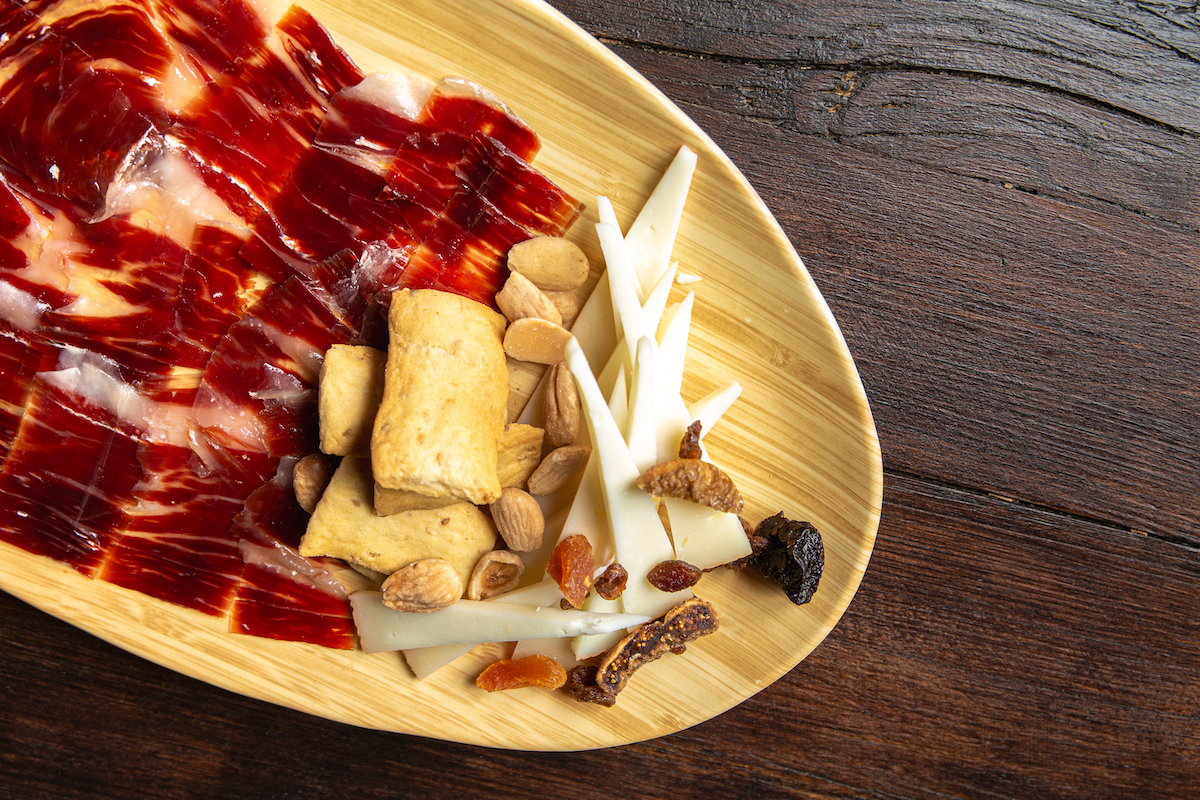 our boards
Accompany your boards with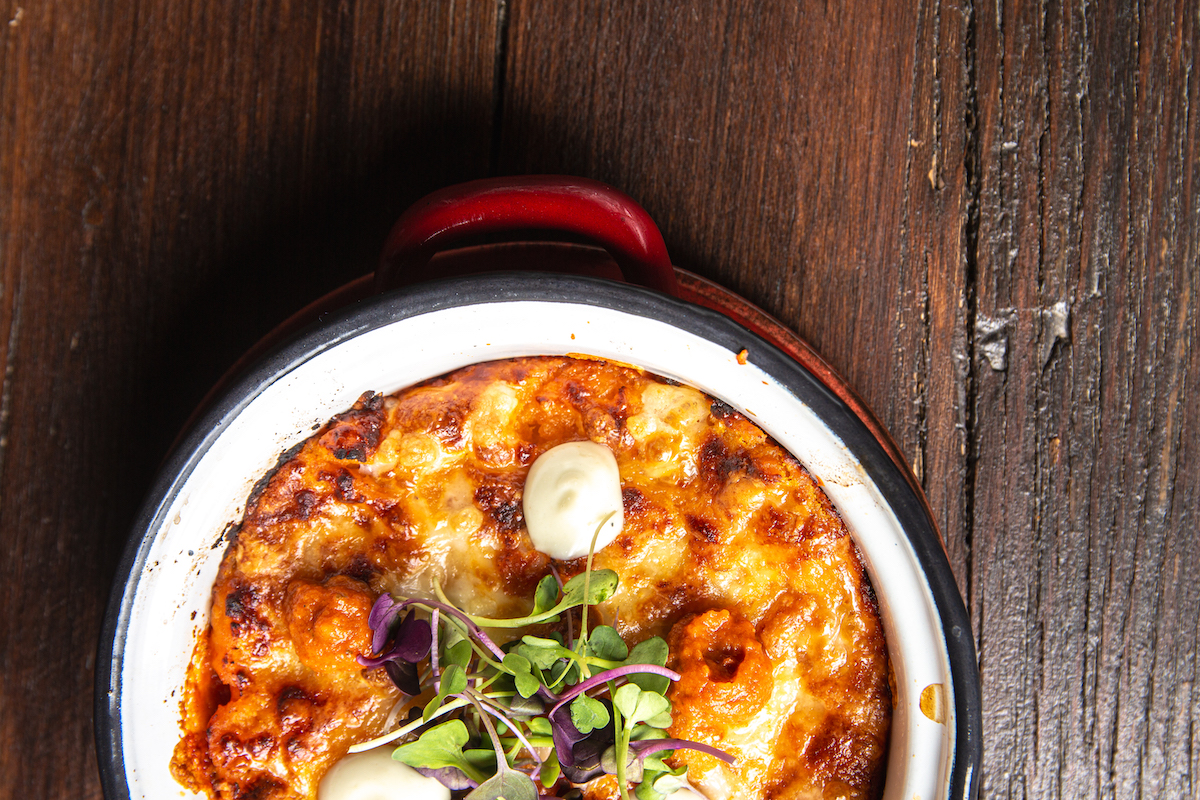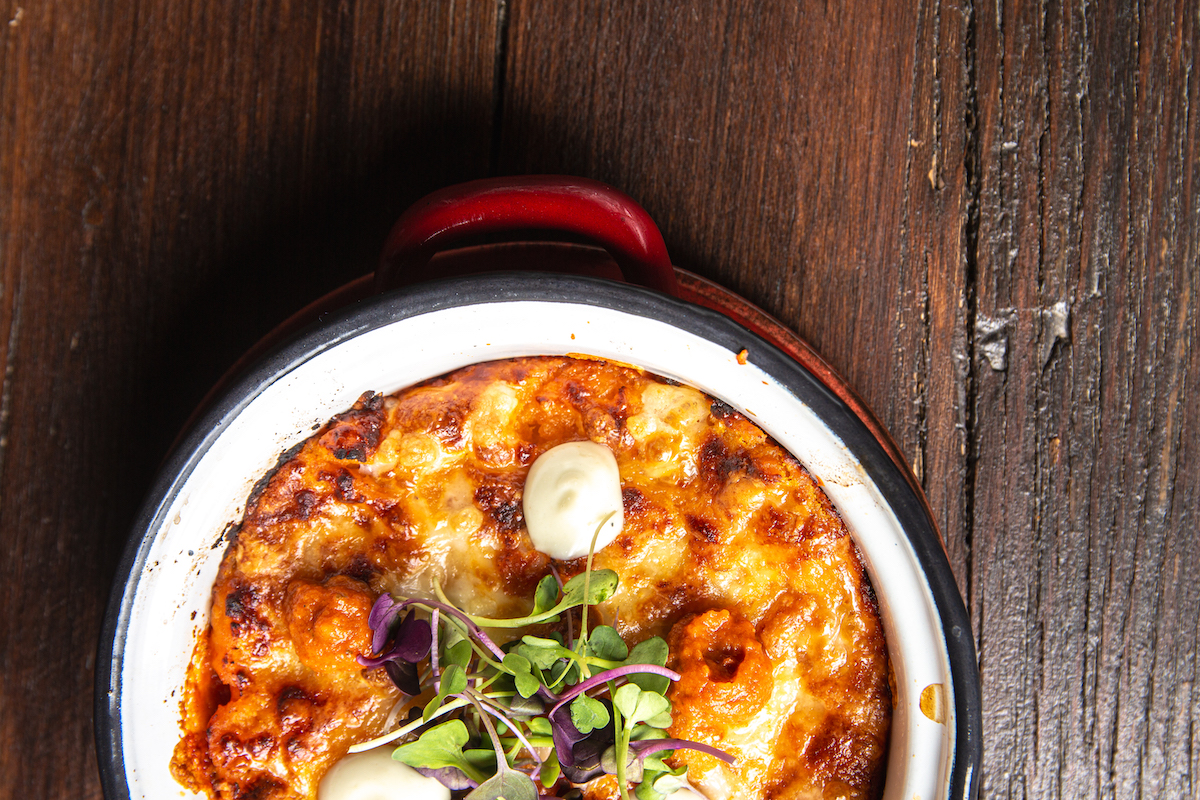 Dishes and portions
BOWL OF POTATO CHIPS
Potatoes and padron peppers fried with ali-oli and brava sauce
6 €
BRAVIOLI POTATOES
Potatoes and padron peppers fried with aioli and brava sauce
10 €
ASSORTMENT OF HOUSE CROQUETTES
3 Iberian ham croquettes, 3 blue cheese croquettes
15 €
PRAWNS IN PIL-PIL SAUCE
Garlic shrimp casserole fried in olive oil (10 pcs)
16 €
LOIN OF FISH
With crunchy paprika crumbs, fried pumpkin and potato fritters
16 €
PUMPKIN LASAGNA FROM THE LAND
with cheese sauce and sundried tomato cream
16 €
SOUTHERN BONITO "ENCEBOLLAO" (TUNA WITH ONIONS)
Tataki of tuna with onioned potatoes Cadiz style
22 €
SEA BASS IN GAZPACHUELO
Malaga seafood dish with roasted sea bass, gazpachuelo soup, lemony potato and chopped shrimp.
27 €
BEEF BURGER
With Montefrieño cream cheese, spicy and crunchy onion, pickles, sundried tomato and mayo-honey, served with Cajun potatoes.
16 €
IBERIAN PREY FLAMENQUÍN
With artichokes, salmorejo and truffled mayonnaise
21 €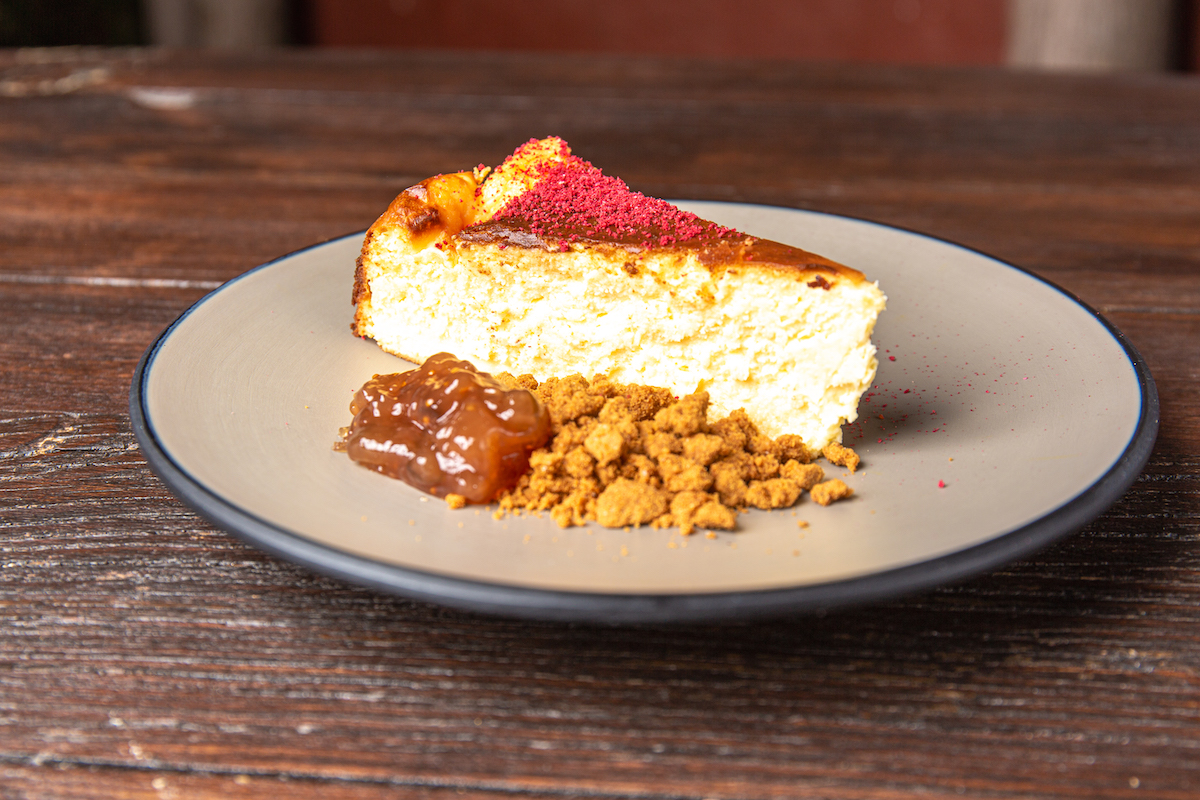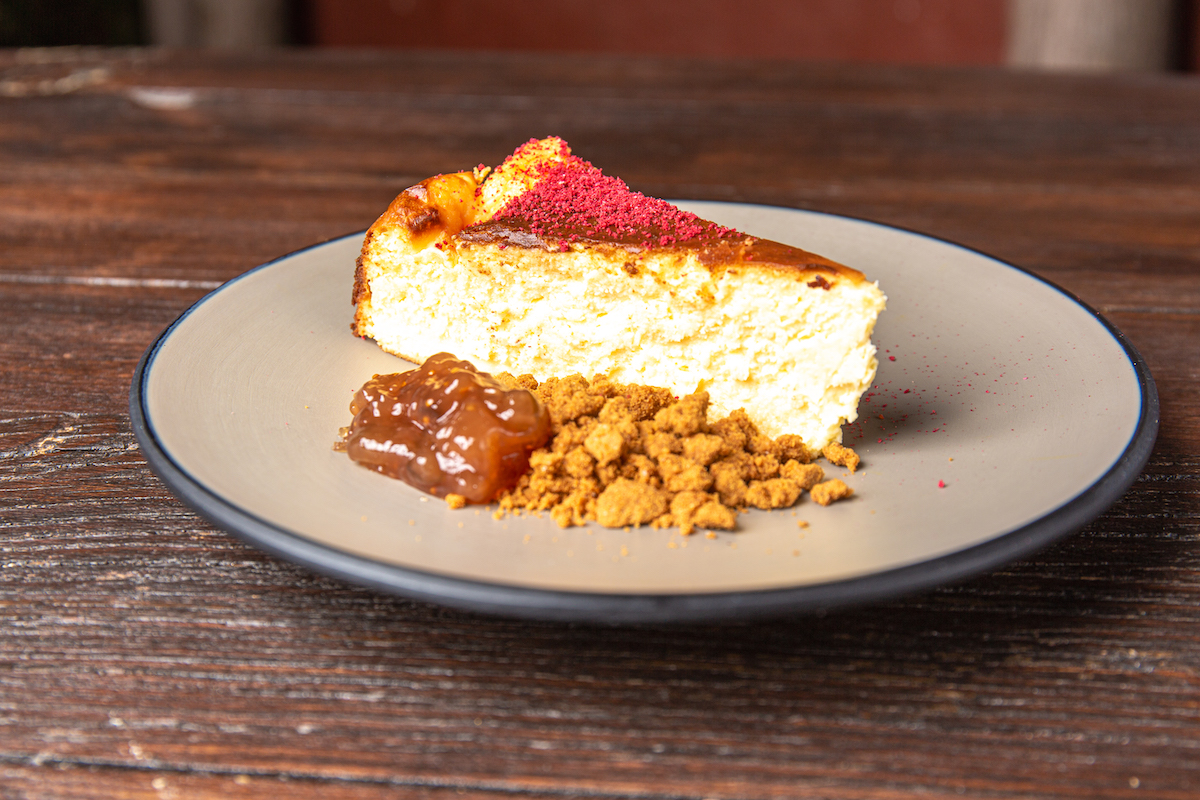 desserts of the house
POLEÁ, Dessert recommendation of the House
Traditional Andalusian dessert with aniseed gel and spicy fried bread croutons
7,50 €
BAKED "MONTEFRIEÑO" CURED CHEESE CAKE
With fig jam and caramel crumble
7,50 €
PURE CHOCOLATE
Chocolate cream with white chocolate soup and crumble of "Inés Rosales".
7,50 €
CARAMELIZED TORRIJA
White chocolate and coconut with pineapple sorbet
7,50 €
Bread service
Bread and virgin olive oil tasting 1,90€ (per person)
Price of flamenco show not included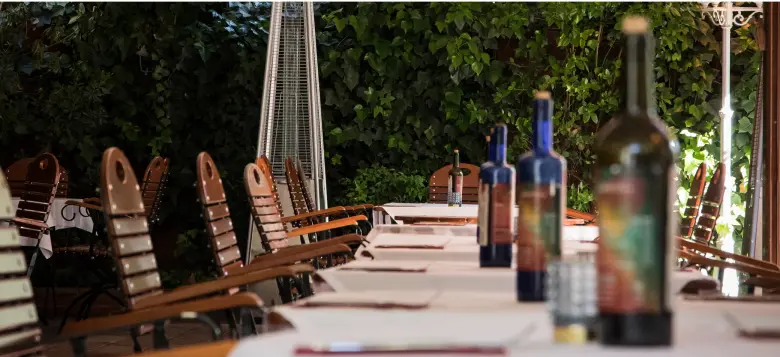 Any type of menu can be designed according to your taste and budget.
Important information for groups
Any type of menu can be designed according to your taste and budget. The menus can be with or without flamenco at noon or in the evening. It is important to respect the arrival and departure times indicated. The group agrees to remain silent during the flamenco performance. No changes can be made to the menu once the reservation has been paid.
The person in charge of the groups is Daniela Lancini 958 20 62 66
organize your group event
wine list
It is also possible to have a drink before the show
Reds
Teófilo Reyes Tamiz Tempranillo Ribera del Duero
3,95 € / 23 €
Armentia, Crianza, Tempranillo, Rioja
3,95 € / 23 €
Encaste harvest, Syrah - Sierras de Málaga
4,25 € / 24 €
Seis + Seis, Tempranillo, Syrah - Sierras de Málaga
26 €
Corral de campanas D.O., Tinta de Toro - Toro
30 €
Antidote, Tempranillo - Ribera del Duero
44 €
Tilenus Las Ladeas - Mencia, Bierzo
26 €
Vinya palau Merlot D.O Penedes
90 €
Generosos & Vermouth
Barquero Vermouth, Pérez Barquero Winery
4,50 €
PX Los Amigos, Pérez Barquero Winery
4,75 €
Fino Los Amigos, Pérez Barquero Winery
3,95 €
White & Rosé
Monasterio de Palazuelos 100% Verdejo Rueda
3,95 € / 22 €
Cosmopol Semi-sweet Rioja
3,95 € / 22 €
Fulget Albariño Rías Baixas
4,25 € / 24 €
Cloe Chardonnay Sierras de Malaga
25 €
A Coroa Godello (Valdeorras)
23 €
Armentia Rosé Tempranillo Rioja
3,85 € / 29 €
Cloe Rose Grenache Sierras de Málaga
28 €
Cava & Champagne
Castellroig Brut Nature
40 €
Champagne Lanson Black Label
59 €
Champagne Lanson Rosé
69 €
See more
Distillates
Rhum
Bacardi / Barceló / Brugal (Dominican Rep.), Pálido (Grenada)
7,50 €
Gin
Seegram's / Beefeater / Port of Indies / Bombay Sapphire
7,50 €
G'Vine / Hendricks / Martin Miller's Rosemary
9,50 €
Whisky
J&B / Ballantines / Red Label
7,50 €
Johnnie Walker Black Label / Jack Daniel's
9,50 €
Gin
Seegram's / Beefeater / Port of Indies / Bombay Sapphire
7,50 €
G'Vine / Hendricks / Martin Miller's Rosemary
9,50 €
Whisky
J&B / Ballantines / Red Label
7,50 €
Johnnie Walker Black Label / Jack Daniel's
9,50 €
Liqueurs
Liqueur / Herbal pomace
5,75 €
Spirits
Amore Flamenco (cava and amarena cherry)
9,50 €
Sangria (Glass/Pitcher)
5,75 € / 19,50 €
Alhambra Beers
Beer aged in Pedro Ximenez barrels (0,5)
9 €
Alcohol Free (0.33)
3,25 €
Gluten free (0.33)
3,75 €
Beverages
Soft drinks and juices
3 €
Fresh orange juice
4,75 €
Soft drinks 33cl Nestea Aquarius
3,50 €
Coffees and teas
Chamomile, Pennyroyal Mint, Vanilla Rooibos, Red Tea, Black Tea with Cinnamon, Earl Grey
3,65 €