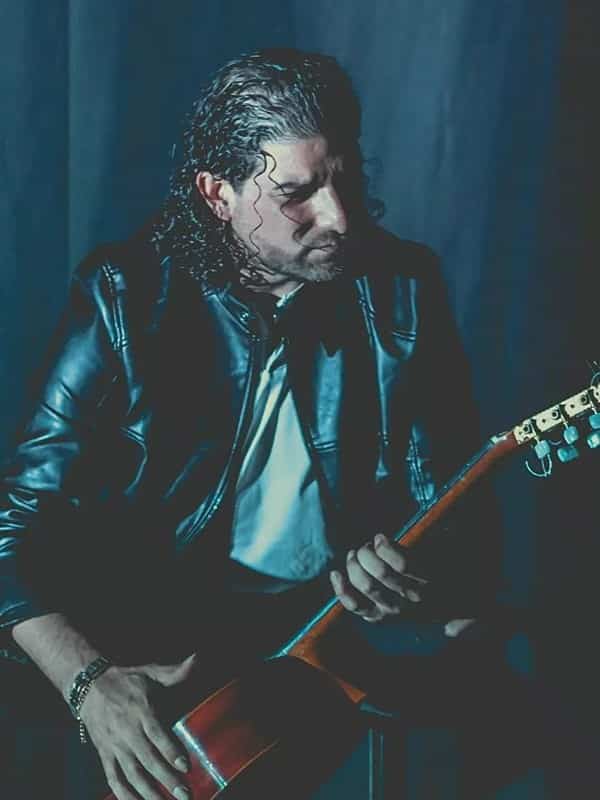 ACF
| | |
| --- | --- |
| ID | 480 |
| key | field_63ca7688ed626 |
| label | Face |
| name | faceta |
| prefix | acf |
| type | select |
| value | toque |
| menu_order | 0 |
| required | 1 |
| conditional_logic | 0 |
| parent | 479 |
| wrapper | Array |
| wpml_cf_preferences | 2 |
| choices | Array |
| default_value | baile |
| return_format | value |
| multiple | 0 |
| allow_null | 0 |
| ui | 0 |
| ajax | 0 |
| _name | faceta |
| _valid | 1 |
Module Settings
| | |
| --- | --- |
| custom_identifier | ACF Item |
| acf_name | field_63ca7688ed626 |
| is_author_acf_field | off |
| post_object_acf_name | none |
| author_field_type | author_post |
| linked_user_acf_name | none |
| type_taxonomy_acf_name | none |
| acf_tag | p |
| show_label | off |
| label_seperator | : |
| visibility | on |
| empty_value_option | hide_module |
| use_icon | off |
| icon_color | #7EBEC5 |
| use_circle | off |
| circle_color | #7EBEC5 |
| use_circle_border | off |
| circle_border_color | #7EBEC5 |
| use_icon_font_size | off |
| icon_image_placement | left |
| image_mobile_stacking | initial |
| return_format | array |
| image_link_url | off |
| image_link_url_acf_name | none |
| checkbox_style | array |
| checkbox_radio_return | label |
| checkbox_radio_value_type | off |
| checkbox_radio_link | off |
| link_button | off |
| email_subject | none |
| email_body_after | none |
| add_css_class | off |
| add_css_loop_layout | off |
| add_css_class_selector | body |
| link_new_tab | on |
| link_name_acf | off |
| link_name_acf_name | none |
| url_link_icon | off |
| image_size | full |
| true_false_condition | off |
| true_false_condition_css_selector | .et_pb_button |
| true_false_text_true | True |
| true_false_text_false | False |
| is_audio | off |
| is_video | off |
| video_loop | on |
| video_autoplay | on |
| is_oembed_video | off |
| defer_video | off |
| defer_video_icon | I||divi||400 |
| video_icon_font_size | off |
| pretify_text | off |
| pretify_seperator | , |
| number_decimal | . |
| show_value_if_zero | off |
| text_image | off |
| is_options_page | off |
| is_repeater_loop_layout | off |
| linked_post_style | custom |
| link_post_seperator | , |
| link_to_post_object | on |
| loop_layout | none |
| columns | 4 |
| columns_tablet | 2 |
| columns_mobile | 1 |
| repeater_dyn_btn_acf | none |
| text_before_position | same_line |
| label_position | same_line |
| vertical_alignment | middle |
| admin_label | Faceta |
| _builder_version | 4.20.4 |
| _module_preset | default |
| title_css_font_size | 14px |
| title_css_letter_spacing | 0px |
| title_css_line_height | 1em |
| acf_label_css_font_size | 14px |
| acf_label_css_letter_spacing | 0px |
| acf_label_css_line_height | 1em |
| label_css_font | |||||||| |
| label_css_text_color | #980000 |
| label_css_font_size | 16px |
| label_css_letter_spacing | 0px |
| text_before_css_font_size | 14px |
| text_before_css_letter_spacing | 0px |
| text_before_css_line_height | 1em |
| seperator_font_size | 14px |
| seperator_letter_spacing | 0px |
| seperator_line_height | 1em |
| relational_field_item_font_size | 14px |
| relational_field_item_letter_spacing | 0px |
| relational_field_item_line_height | 1em |
| background_enable_color | on |
| use_background_color_gradient | off |
| background_color_gradient_repeat | off |
| background_color_gradient_type | linear |
| background_color_gradient_direction | 180deg |
| background_color_gradient_direction_radial | center |
| background_color_gradient_stops | #2b87da 0%|#29c4a9 100% |
| background_color_gradient_unit | % |
| background_color_gradient_overlays_image | off |
| background_color_gradient_start | #2b87da |
| background_color_gradient_start_position | 0% |
| background_color_gradient_end | #29c4a9 |
| background_color_gradient_end_position | 100% |
| background_enable_image | on |
| parallax | off |
| parallax_method | on |
| background_size | cover |
| background_image_width | auto |
| background_image_height | auto |
| background_position | center |
| background_horizontal_offset | 0 |
| background_vertical_offset | 0 |
| background_repeat | no-repeat |
| background_blend | normal |
| background_enable_video_mp4 | on |
| background_enable_video_webm | on |
| allow_player_pause | off |
| background_video_pause_outside_viewport | on |
| background_enable_pattern_style | off |
| background_pattern_style | polka-dots |
| background_pattern_color | rgba(0,0,0,0.2) |
| background_pattern_size | initial |
| background_pattern_width | auto |
| background_pattern_height | auto |
| background_pattern_repeat_origin | top_left |
| background_pattern_horizontal_offset | 0 |
| background_pattern_vertical_offset | 0 |
| background_pattern_repeat | repeat |
| background_pattern_blend_mode | normal |
| background_enable_mask_style | off |
| background_mask_style | layer-blob |
| background_mask_color | #ffffff |
| background_mask_aspect_ratio | landscape |
| background_mask_size | stretch |
| background_mask_width | auto |
| background_mask_height | auto |
| background_mask_position | center |
| background_mask_horizontal_offset | 0 |
| background_mask_vertical_offset | 0 |
| background_mask_blend_mode | normal |
| custom_button | off |
| button_text_size | 20 |
| button_bg_use_color_gradient | off |
| button_bg_color_gradient_repeat | off |
| button_bg_color_gradient_type | linear |
| button_bg_color_gradient_direction | 180deg |
| button_bg_color_gradient_direction_radial | center |
| button_bg_color_gradient_stops | #2b87da 0%|#29c4a9 100% |
| button_bg_color_gradient_unit | % |
| button_bg_color_gradient_overlays_image | off |
| button_bg_color_gradient_start | #2b87da |
| button_bg_color_gradient_start_position | 0% |
| button_bg_color_gradient_end | #29c4a9 |
| button_bg_color_gradient_end_position | 100% |
| button_bg_enable_image | on |
| button_bg_parallax | off |
| button_bg_parallax_method | on |
| button_bg_size | cover |
| button_bg_image_width | auto |
| button_bg_image_height | auto |
| button_bg_position | center |
| button_bg_horizontal_offset | 0 |
| button_bg_vertical_offset | 0 |
| button_bg_repeat | no-repeat |
| button_bg_blend | normal |
| button_bg_enable_video_mp4 | on |
| button_bg_enable_video_webm | on |
| button_bg_allow_player_pause | off |
| button_bg_video_pause_outside_viewport | on |
| button_use_icon | on |
| button_icon_placement | right |
| button_on_hover | on |
| positioning | none |
| position_origin_a | top_left |
| position_origin_f | top_left |
| position_origin_r | top_left |
| width | auto |
| max_width | none |
| min_height | auto |
| height | auto |
| max_height | none |
| filter_hue_rotate | 0deg |
| filter_saturate | 100% |
| filter_brightness | 100% |
| filter_contrast | 100% |
| filter_invert | 0% |
| filter_sepia | 0% |
| filter_opacity | 100% |
| filter_blur | 0px |
| mix_blend_mode | normal |
| animation_style | none |
| animation_direction | center |
| animation_duration | 1000ms |
| animation_delay | 0ms |
| animation_intensity_slide | 50% |
| animation_intensity_zoom | 50% |
| animation_intensity_flip | 50% |
| animation_intensity_fold | 50% |
| animation_intensity_roll | 50% |
| animation_starting_opacity | 0% |
| animation_speed_curve | ease-in-out |
| animation_repeat | once |
| hover_transition_duration | 300ms |
| hover_transition_delay | 0ms |
| hover_transition_speed_curve | ease |
| link_option_url_new_window | off |
| sticky_position | none |
| sticky_offset_top | 0px |
| sticky_offset_bottom | 0px |
| sticky_limit_top | none |
| sticky_limit_bottom | none |
| sticky_offset_surrounding | on |
| sticky_transition | on |
| motion_trigger_start | middle |
| hover_enabled | 0 |
| custom_css_main_element | text-transform: capitalize; |
| title_css_text_shadow_style | none |
| title_css_text_shadow_horizontal_length | 0em |
| title_css_text_shadow_vertical_length | 0em |
| title_css_text_shadow_blur_strength | 0em |
| title_css_text_shadow_color | rgba(0,0,0,0.4) |
| acf_label_css_text_shadow_style | none |
| acf_label_css_text_shadow_horizontal_length | 0em |
| acf_label_css_text_shadow_vertical_length | 0em |
| acf_label_css_text_shadow_blur_strength | 0em |
| acf_label_css_text_shadow_color | rgba(0,0,0,0.4) |
| label_css_text_shadow_style | none |
| label_css_text_shadow_horizontal_length | 0em |
| label_css_text_shadow_vertical_length | 0em |
| label_css_text_shadow_blur_strength | 0em |
| label_css_text_shadow_color | rgba(0,0,0,0.4) |
| text_before_css_text_shadow_style | none |
| text_before_css_text_shadow_horizontal_length | 0em |
| text_before_css_text_shadow_vertical_length | 0em |
| text_before_css_text_shadow_blur_strength | 0em |
| text_before_css_text_shadow_color | rgba(0,0,0,0.4) |
| seperator_text_shadow_style | none |
| seperator_text_shadow_horizontal_length | 0em |
| seperator_text_shadow_vertical_length | 0em |
| seperator_text_shadow_blur_strength | 0em |
| seperator_text_shadow_color | rgba(0,0,0,0.4) |
| relational_field_item_text_shadow_style | none |
| relational_field_item_text_shadow_horizontal_length | 0em |
| relational_field_item_text_shadow_vertical_length | 0em |
| relational_field_item_text_shadow_blur_strength | 0em |
| relational_field_item_text_shadow_color | rgba(0,0,0,0.4) |
| button_text_shadow_style | none |
| button_text_shadow_horizontal_length | 0em |
| button_text_shadow_vertical_length | 0em |
| button_text_shadow_blur_strength | 0em |
| button_text_shadow_color | rgba(0,0,0,0.4) |
| box_shadow_style | none |
| box_shadow_color | rgba(0,0,0,0.3) |
| box_shadow_position | outer |
| box_shadow_style_button | none |
| box_shadow_color_button | rgba(0,0,0,0.3) |
| box_shadow_position_button | outer |
| text_shadow_style | none |
| text_shadow_horizontal_length | 0em |
| text_shadow_vertical_length | 0em |
| text_shadow_blur_strength | 0em |
| text_shadow_color | rgba(0,0,0,0.4) |
| disabled | off |
| global_colors_info | {} |
Execution time: 0.0008 seconds
ACF
| | |
| --- | --- |
| ID | 882 |
| key | field_63ce6e6f8098a |
| label | Biography Excerpt |
| name | extracto_biografia |
| prefix | acf |
| type | wysiwyg |
| value | <p>He began to play the guitar in the family and perfected his playing with the masters:<br /> – MANOLO SANLÚCAR- JOSE JIMENEZ "EL VIEJIN"- GERARDO NUÑEZ- EMILIO MAYA<br /> – JOSÉ SUAREZ "EL PAQUETE" (THE PACKAGE)</p> |
| menu_order | 1 |
| required | 0 |
| conditional_logic | 0 |
| parent | 479 |
| wrapper | Array |
| wpml_cf_preferences | 2 |
| tabs | all |
| toolbar | full |
| media_upload | 1 |
| delay | 0 |
| _name | extracto_biografia |
| _valid | 1 |
Module Settings
| | |
| --- | --- |
| custom_identifier | ACF Item |
| acf_name | field_63ce6e6f8098a |
| is_author_acf_field | off |
| post_object_acf_name | none |
| author_field_type | author_post |
| linked_user_acf_name | none |
| type_taxonomy_acf_name | none |
| acf_tag | p |
| show_label | off |
| label_seperator | : |
| visibility | on |
| empty_value_option | hide_module |
| use_icon | off |
| icon_color | #7EBEC5 |
| use_circle | off |
| circle_color | #7EBEC5 |
| use_circle_border | off |
| circle_border_color | #7EBEC5 |
| use_icon_font_size | off |
| icon_image_placement | left |
| image_mobile_stacking | initial |
| return_format | array |
| image_link_url | off |
| image_link_url_acf_name | none |
| checkbox_style | array |
| checkbox_radio_return | label |
| checkbox_radio_value_type | off |
| checkbox_radio_link | off |
| link_button | off |
| email_subject | none |
| email_body_after | none |
| add_css_class | off |
| add_css_loop_layout | off |
| add_css_class_selector | body |
| link_new_tab | on |
| link_name_acf | off |
| link_name_acf_name | none |
| url_link_icon | off |
| image_size | full |
| true_false_condition | off |
| true_false_condition_css_selector | .et_pb_button |
| true_false_text_true | True |
| true_false_text_false | False |
| is_audio | off |
| is_video | off |
| video_loop | on |
| video_autoplay | on |
| is_oembed_video | off |
| defer_video | off |
| defer_video_icon | I||divi||400 |
| video_icon_font_size | off |
| pretify_text | off |
| pretify_seperator | , |
| number_decimal | . |
| show_value_if_zero | off |
| text_image | off |
| is_options_page | off |
| is_repeater_loop_layout | off |
| linked_post_style | custom |
| link_post_seperator | , |
| link_to_post_object | on |
| loop_layout | none |
| columns | 4 |
| columns_tablet | 2 |
| columns_mobile | 1 |
| repeater_dyn_btn_acf | none |
| text_before_position | same_line |
| label_position | same_line |
| vertical_alignment | middle |
| admin_label | Extracto biografía |
| _builder_version | 4.19.4 |
| _module_preset | default |
| title_css_font | Montserrat|300||||||| |
| title_css_text_color | #000000 |
| title_css_font_size | 18px |
| title_css_letter_spacing | 0px |
| title_css_line_height | 25px |
| acf_label_css_font_size | 14px |
| acf_label_css_letter_spacing | 0px |
| acf_label_css_line_height | 1em |
| label_css_font | |300||||||| |
| label_css_text_color | #000000 |
| label_css_letter_spacing | 0px |
| label_css_line_height | 25px |
| text_before_css_font_size | 14px |
| text_before_css_letter_spacing | 0px |
| text_before_css_line_height | 1em |
| seperator_font_size | 14px |
| seperator_letter_spacing | 0px |
| seperator_line_height | 1em |
| relational_field_item_font_size | 14px |
| relational_field_item_letter_spacing | 0px |
| relational_field_item_line_height | 1em |
| background_enable_color | on |
| use_background_color_gradient | off |
| background_color_gradient_repeat | off |
| background_color_gradient_type | linear |
| background_color_gradient_direction | 180deg |
| background_color_gradient_direction_radial | center |
| background_color_gradient_stops | #2b87da 0%|#29c4a9 100% |
| background_color_gradient_unit | % |
| background_color_gradient_overlays_image | off |
| background_color_gradient_start | #2b87da |
| background_color_gradient_start_position | 0% |
| background_color_gradient_end | #29c4a9 |
| background_color_gradient_end_position | 100% |
| background_enable_image | on |
| parallax | off |
| parallax_method | on |
| background_size | cover |
| background_image_width | auto |
| background_image_height | auto |
| background_position | center |
| background_horizontal_offset | 0 |
| background_vertical_offset | 0 |
| background_repeat | no-repeat |
| background_blend | normal |
| background_enable_video_mp4 | on |
| background_enable_video_webm | on |
| allow_player_pause | off |
| background_video_pause_outside_viewport | on |
| background_enable_pattern_style | off |
| background_pattern_style | polka-dots |
| background_pattern_color | rgba(0,0,0,0.2) |
| background_pattern_size | initial |
| background_pattern_width | auto |
| background_pattern_height | auto |
| background_pattern_repeat_origin | top_left |
| background_pattern_horizontal_offset | 0 |
| background_pattern_vertical_offset | 0 |
| background_pattern_repeat | repeat |
| background_pattern_blend_mode | normal |
| background_enable_mask_style | off |
| background_mask_style | layer-blob |
| background_mask_color | #ffffff |
| background_mask_aspect_ratio | landscape |
| background_mask_size | stretch |
| background_mask_width | auto |
| background_mask_height | auto |
| background_mask_position | center |
| background_mask_horizontal_offset | 0 |
| background_mask_vertical_offset | 0 |
| background_mask_blend_mode | normal |
| custom_button | off |
| button_text_size | 20 |
| button_bg_use_color_gradient | off |
| button_bg_color_gradient_repeat | off |
| button_bg_color_gradient_type | linear |
| button_bg_color_gradient_direction | 180deg |
| button_bg_color_gradient_direction_radial | center |
| button_bg_color_gradient_stops | #2b87da 0%|#29c4a9 100% |
| button_bg_color_gradient_unit | % |
| button_bg_color_gradient_overlays_image | off |
| button_bg_color_gradient_start | #2b87da |
| button_bg_color_gradient_start_position | 0% |
| button_bg_color_gradient_end | #29c4a9 |
| button_bg_color_gradient_end_position | 100% |
| button_bg_enable_image | on |
| button_bg_parallax | off |
| button_bg_parallax_method | on |
| button_bg_size | cover |
| button_bg_image_width | auto |
| button_bg_image_height | auto |
| button_bg_position | center |
| button_bg_horizontal_offset | 0 |
| button_bg_vertical_offset | 0 |
| button_bg_repeat | no-repeat |
| button_bg_blend | normal |
| button_bg_enable_video_mp4 | on |
| button_bg_enable_video_webm | on |
| button_bg_allow_player_pause | off |
| button_bg_video_pause_outside_viewport | on |
| button_use_icon | on |
| button_icon_placement | right |
| button_on_hover | on |
| positioning | none |
| position_origin_a | top_left |
| position_origin_f | top_left |
| position_origin_r | top_left |
| width | auto |
| max_width | none |
| min_height | auto |
| height | auto |
| max_height | none |
| filter_hue_rotate | 0deg |
| filter_saturate | 100% |
| filter_brightness | 100% |
| filter_contrast | 100% |
| filter_invert | 0% |
| filter_sepia | 0% |
| filter_opacity | 100% |
| filter_blur | 0px |
| mix_blend_mode | normal |
| animation_style | none |
| animation_direction | center |
| animation_duration | 1000ms |
| animation_delay | 0ms |
| animation_intensity_slide | 50% |
| animation_intensity_zoom | 50% |
| animation_intensity_flip | 50% |
| animation_intensity_fold | 50% |
| animation_intensity_roll | 50% |
| animation_starting_opacity | 0% |
| animation_speed_curve | ease-in-out |
| animation_repeat | once |
| hover_transition_duration | 300ms |
| hover_transition_delay | 0ms |
| hover_transition_speed_curve | ease |
| link_option_url_new_window | off |
| sticky_position | none |
| sticky_offset_top | 0px |
| sticky_offset_bottom | 0px |
| sticky_limit_top | none |
| sticky_limit_bottom | none |
| sticky_offset_surrounding | on |
| sticky_transition | on |
| motion_trigger_start | middle |
| hover_enabled | 0 |
| title_css_text_shadow_style | none |
| title_css_text_shadow_horizontal_length | 0em |
| title_css_text_shadow_vertical_length | 0em |
| title_css_text_shadow_blur_strength | 0em |
| title_css_text_shadow_color | rgba(0,0,0,0.4) |
| acf_label_css_text_shadow_style | none |
| acf_label_css_text_shadow_horizontal_length | 0em |
| acf_label_css_text_shadow_vertical_length | 0em |
| acf_label_css_text_shadow_blur_strength | 0em |
| acf_label_css_text_shadow_color | rgba(0,0,0,0.4) |
| label_css_text_shadow_style | none |
| label_css_text_shadow_horizontal_length | 0em |
| label_css_text_shadow_vertical_length | 0em |
| label_css_text_shadow_blur_strength | 0em |
| label_css_text_shadow_color | rgba(0,0,0,0.4) |
| text_before_css_text_shadow_style | none |
| text_before_css_text_shadow_horizontal_length | 0em |
| text_before_css_text_shadow_vertical_length | 0em |
| text_before_css_text_shadow_blur_strength | 0em |
| text_before_css_text_shadow_color | rgba(0,0,0,0.4) |
| seperator_text_shadow_style | none |
| seperator_text_shadow_horizontal_length | 0em |
| seperator_text_shadow_vertical_length | 0em |
| seperator_text_shadow_blur_strength | 0em |
| seperator_text_shadow_color | rgba(0,0,0,0.4) |
| relational_field_item_text_shadow_style | none |
| relational_field_item_text_shadow_horizontal_length | 0em |
| relational_field_item_text_shadow_vertical_length | 0em |
| relational_field_item_text_shadow_blur_strength | 0em |
| relational_field_item_text_shadow_color | rgba(0,0,0,0.4) |
| button_text_shadow_style | none |
| button_text_shadow_horizontal_length | 0em |
| button_text_shadow_vertical_length | 0em |
| button_text_shadow_blur_strength | 0em |
| button_text_shadow_color | rgba(0,0,0,0.4) |
| box_shadow_style | none |
| box_shadow_color | rgba(0,0,0,0.3) |
| box_shadow_position | outer |
| box_shadow_style_button | none |
| box_shadow_color_button | rgba(0,0,0,0.3) |
| box_shadow_position_button | outer |
| text_shadow_style | none |
| text_shadow_horizontal_length | 0em |
| text_shadow_vertical_length | 0em |
| text_shadow_blur_strength | 0em |
| text_shadow_color | rgba(0,0,0,0.4) |
| disabled | off |
| global_colors_info | {"gcid-a547f22a-1992-4b0f-9cd7-87ea062f0dce":["label_css_text_color","title_css_text_color"]} |
He began to play the guitar in the family and perfected his playing with the masters:
– MANOLO SANLÚCAR- JOSE JIMENEZ "EL VIEJIN"- GERARDO NUÑEZ- EMILIO MAYA
– JOSÉ SUAREZ "EL PAQUETE" (THE PACKAGE)
Execution time: 0.0009 seconds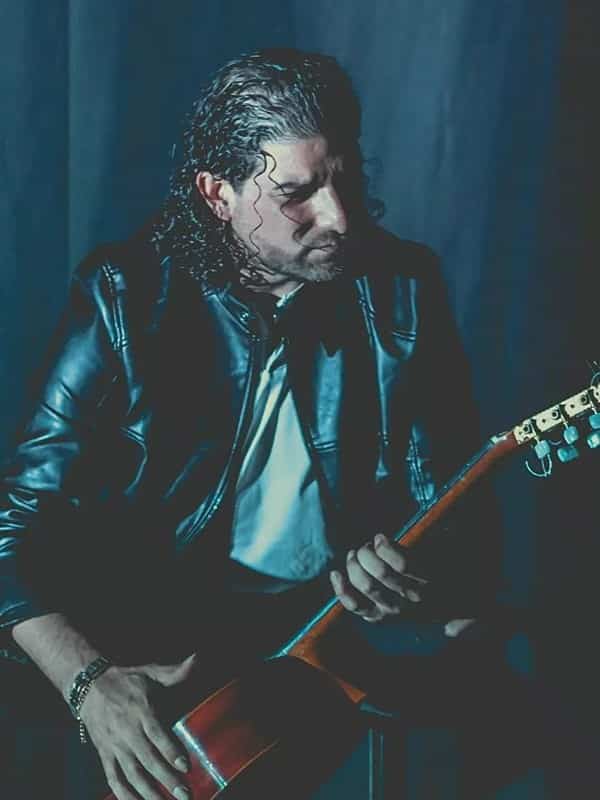 ACF
| | |
| --- | --- |
| ID | 4042 |
| key | field_63ff4c67f59d7 |
| label | Biography |
| name | biografia |
| prefix | acf |
| type | wysiwyg |
| value | <p>He has worked in the biennials of Seville and Malaga with young values such as Sergio Gomez "el Colorao" and Diego Villegas as well as with artists of the stature of Antonio Campos, Juani Requena, Maria Toledo, Javier Conde … etc..<br /> He has also worked in venues in Madrid and tablaos such as: Sala Caracol, Sala Clamores, Casa Patas and Cardamomo with artists such as Ariadna Rivas, Sandra Carrasco, Auxi Fernández, David Paniagua, Juañares, Miguel de la Tolea, Saúl Quirós, Diego Pantoja, Adrián Sánchez, David Vázquez etc.<br /> He toured with the companies of Paco Mora and José Porcel as musical director and lead guitar in countries such as Yugoslavia and the United States, performing in theaters such as the Metropolitan in New York.<br /> He has composed the music for Adrián Sánchez's shows (Taracea, Un paseo flamenco and Por los cuatro costaos) performed in several countries such as Russia, Poland, France…etc. and in festivals of the importance of the Festival Flamenco de Jerez obtaining the recognition of the specialized press.<br /> He has worked with young dancers such as Patricia Guerrero, Fuensanta "La Moneta" or Ana Calí in peñas and festivals such as "la platería" or "los veranos del corral", both in Granada, and with dancers of the stature of Juan Ramírez, Mario Maya or Manolete.<br /> He obtained the second prize in the International Guitar Competition of the city of Ogíjares.<br /> He was the musical director and producer of the album "Venero" by the singer Álvaro Rodríguez. In addition to collaborating in the album "Tribute to Diego del Gastor" and "Jóvenes flamencos" of the Diputación de Granada.<br /> He is currently working on the recording of his first album.</p> |
| menu_order | 2 |
| required | 0 |
| conditional_logic | 0 |
| parent | 479 |
| wrapper | Array |
| wpml_cf_preferences | 2 |
| tabs | all |
| toolbar | full |
| media_upload | 1 |
| delay | 0 |
| _name | biografia |
| _valid | 1 |
Module Settings
| | |
| --- | --- |
| custom_identifier | ACF Item |
| acf_name | field_63ff4c67f59d7 |
| is_author_acf_field | off |
| post_object_acf_name | none |
| author_field_type | author_post |
| linked_user_acf_name | none |
| type_taxonomy_acf_name | none |
| acf_tag | p |
| show_label | off |
| label_seperator | : |
| visibility | on |
| empty_value_option | hide_module |
| use_icon | off |
| icon_color | #7EBEC5 |
| use_circle | off |
| circle_color | #7EBEC5 |
| use_circle_border | off |
| circle_border_color | #7EBEC5 |
| use_icon_font_size | off |
| icon_image_placement | left |
| image_mobile_stacking | initial |
| return_format | array |
| image_link_url | off |
| image_link_url_acf_name | none |
| checkbox_style | array |
| checkbox_radio_return | label |
| checkbox_radio_value_type | off |
| checkbox_radio_link | off |
| link_button | off |
| email_subject | none |
| email_body_after | none |
| add_css_class | off |
| add_css_loop_layout | off |
| add_css_class_selector | body |
| link_new_tab | on |
| link_name_acf | off |
| link_name_acf_name | none |
| url_link_icon | off |
| image_size | full |
| true_false_condition | off |
| true_false_condition_css_selector | .et_pb_button |
| true_false_text_true | True |
| true_false_text_false | False |
| is_audio | off |
| is_video | off |
| video_loop | on |
| video_autoplay | on |
| is_oembed_video | off |
| defer_video | off |
| defer_video_icon | I||divi||400 |
| video_icon_font_size | off |
| pretify_text | off |
| pretify_seperator | , |
| number_decimal | . |
| show_value_if_zero | off |
| text_image | off |
| is_options_page | off |
| is_repeater_loop_layout | off |
| linked_post_style | custom |
| link_post_seperator | , |
| link_to_post_object | on |
| loop_layout | none |
| columns | 4 |
| columns_tablet | 2 |
| columns_mobile | 1 |
| repeater_dyn_btn_acf | none |
| text_before_position | same_line |
| label_position | same_line |
| vertical_alignment | middle |
| admin_label | biografía |
| _builder_version | 4.19.4 |
| _module_preset | default |
| title_css_font | Montserrat|300||||||| |
| title_css_text_color | #000000 |
| title_css_font_size | 18px |
| title_css_letter_spacing | 0px |
| title_css_line_height | 25px |
| acf_label_css_font_size | 14px |
| acf_label_css_letter_spacing | 0px |
| acf_label_css_line_height | 1em |
| label_css_font | |300||||||| |
| label_css_text_color | #000000 |
| label_css_font_size | 18px |
| label_css_letter_spacing | 0px |
| label_css_line_height | 25px |
| text_before_css_font_size | 14px |
| text_before_css_letter_spacing | 0px |
| text_before_css_line_height | 1em |
| seperator_font_size | 14px |
| seperator_letter_spacing | 0px |
| seperator_line_height | 1em |
| relational_field_item_font_size | 14px |
| relational_field_item_letter_spacing | 0px |
| relational_field_item_line_height | 1em |
| background_enable_color | on |
| use_background_color_gradient | off |
| background_color_gradient_repeat | off |
| background_color_gradient_type | linear |
| background_color_gradient_direction | 180deg |
| background_color_gradient_direction_radial | center |
| background_color_gradient_stops | #2b87da 0%|#29c4a9 100% |
| background_color_gradient_unit | % |
| background_color_gradient_overlays_image | off |
| background_color_gradient_start | #2b87da |
| background_color_gradient_start_position | 0% |
| background_color_gradient_end | #29c4a9 |
| background_color_gradient_end_position | 100% |
| background_enable_image | on |
| parallax | off |
| parallax_method | on |
| background_size | cover |
| background_image_width | auto |
| background_image_height | auto |
| background_position | center |
| background_horizontal_offset | 0 |
| background_vertical_offset | 0 |
| background_repeat | no-repeat |
| background_blend | normal |
| background_enable_video_mp4 | on |
| background_enable_video_webm | on |
| allow_player_pause | off |
| background_video_pause_outside_viewport | on |
| background_enable_pattern_style | off |
| background_pattern_style | polka-dots |
| background_pattern_color | rgba(0,0,0,0.2) |
| background_pattern_size | initial |
| background_pattern_width | auto |
| background_pattern_height | auto |
| background_pattern_repeat_origin | top_left |
| background_pattern_horizontal_offset | 0 |
| background_pattern_vertical_offset | 0 |
| background_pattern_repeat | repeat |
| background_pattern_blend_mode | normal |
| background_enable_mask_style | off |
| background_mask_style | layer-blob |
| background_mask_color | #ffffff |
| background_mask_aspect_ratio | landscape |
| background_mask_size | stretch |
| background_mask_width | auto |
| background_mask_height | auto |
| background_mask_position | center |
| background_mask_horizontal_offset | 0 |
| background_mask_vertical_offset | 0 |
| background_mask_blend_mode | normal |
| custom_button | off |
| button_text_size | 20 |
| button_bg_use_color_gradient | off |
| button_bg_color_gradient_repeat | off |
| button_bg_color_gradient_type | linear |
| button_bg_color_gradient_direction | 180deg |
| button_bg_color_gradient_direction_radial | center |
| button_bg_color_gradient_stops | #2b87da 0%|#29c4a9 100% |
| button_bg_color_gradient_unit | % |
| button_bg_color_gradient_overlays_image | off |
| button_bg_color_gradient_start | #2b87da |
| button_bg_color_gradient_start_position | 0% |
| button_bg_color_gradient_end | #29c4a9 |
| button_bg_color_gradient_end_position | 100% |
| button_bg_enable_image | on |
| button_bg_parallax | off |
| button_bg_parallax_method | on |
| button_bg_size | cover |
| button_bg_image_width | auto |
| button_bg_image_height | auto |
| button_bg_position | center |
| button_bg_horizontal_offset | 0 |
| button_bg_vertical_offset | 0 |
| button_bg_repeat | no-repeat |
| button_bg_blend | normal |
| button_bg_enable_video_mp4 | on |
| button_bg_enable_video_webm | on |
| button_bg_allow_player_pause | off |
| button_bg_video_pause_outside_viewport | on |
| button_use_icon | on |
| button_icon_placement | right |
| button_on_hover | on |
| positioning | none |
| position_origin_a | top_left |
| position_origin_f | top_left |
| position_origin_r | top_left |
| width | auto |
| max_width | none |
| min_height | auto |
| height | auto |
| max_height | none |
| filter_hue_rotate | 0deg |
| filter_saturate | 100% |
| filter_brightness | 100% |
| filter_contrast | 100% |
| filter_invert | 0% |
| filter_sepia | 0% |
| filter_opacity | 100% |
| filter_blur | 0px |
| mix_blend_mode | normal |
| animation_style | none |
| animation_direction | center |
| animation_duration | 1000ms |
| animation_delay | 0ms |
| animation_intensity_slide | 50% |
| animation_intensity_zoom | 50% |
| animation_intensity_flip | 50% |
| animation_intensity_fold | 50% |
| animation_intensity_roll | 50% |
| animation_starting_opacity | 0% |
| animation_speed_curve | ease-in-out |
| animation_repeat | once |
| hover_transition_duration | 300ms |
| hover_transition_delay | 0ms |
| hover_transition_speed_curve | ease |
| link_option_url_new_window | off |
| sticky_position | none |
| sticky_offset_top | 0px |
| sticky_offset_bottom | 0px |
| sticky_limit_top | none |
| sticky_limit_bottom | none |
| sticky_offset_surrounding | on |
| sticky_transition | on |
| motion_trigger_start | middle |
| hover_enabled | 0 |
| title_css_text_shadow_style | none |
| title_css_text_shadow_horizontal_length | 0em |
| title_css_text_shadow_vertical_length | 0em |
| title_css_text_shadow_blur_strength | 0em |
| title_css_text_shadow_color | rgba(0,0,0,0.4) |
| acf_label_css_text_shadow_style | none |
| acf_label_css_text_shadow_horizontal_length | 0em |
| acf_label_css_text_shadow_vertical_length | 0em |
| acf_label_css_text_shadow_blur_strength | 0em |
| acf_label_css_text_shadow_color | rgba(0,0,0,0.4) |
| label_css_text_shadow_style | none |
| label_css_text_shadow_horizontal_length | 0em |
| label_css_text_shadow_vertical_length | 0em |
| label_css_text_shadow_blur_strength | 0em |
| label_css_text_shadow_color | rgba(0,0,0,0.4) |
| text_before_css_text_shadow_style | none |
| text_before_css_text_shadow_horizontal_length | 0em |
| text_before_css_text_shadow_vertical_length | 0em |
| text_before_css_text_shadow_blur_strength | 0em |
| text_before_css_text_shadow_color | rgba(0,0,0,0.4) |
| seperator_text_shadow_style | none |
| seperator_text_shadow_horizontal_length | 0em |
| seperator_text_shadow_vertical_length | 0em |
| seperator_text_shadow_blur_strength | 0em |
| seperator_text_shadow_color | rgba(0,0,0,0.4) |
| relational_field_item_text_shadow_style | none |
| relational_field_item_text_shadow_horizontal_length | 0em |
| relational_field_item_text_shadow_vertical_length | 0em |
| relational_field_item_text_shadow_blur_strength | 0em |
| relational_field_item_text_shadow_color | rgba(0,0,0,0.4) |
| button_text_shadow_style | none |
| button_text_shadow_horizontal_length | 0em |
| button_text_shadow_vertical_length | 0em |
| button_text_shadow_blur_strength | 0em |
| button_text_shadow_color | rgba(0,0,0,0.4) |
| box_shadow_style | none |
| box_shadow_color | rgba(0,0,0,0.3) |
| box_shadow_position | outer |
| box_shadow_style_button | none |
| box_shadow_color_button | rgba(0,0,0,0.3) |
| box_shadow_position_button | outer |
| text_shadow_style | none |
| text_shadow_horizontal_length | 0em |
| text_shadow_vertical_length | 0em |
| text_shadow_blur_strength | 0em |
| text_shadow_color | rgba(0,0,0,0.4) |
| disabled | off |
| global_colors_info | {"gcid-a547f22a-1992-4b0f-9cd7-87ea062f0dce":["label_css_text_color","title_css_text_color"]} |
He has worked in the biennials of Seville and Malaga with young values such as Sergio Gomez "el Colorao" and Diego Villegas as well as with artists of the stature of Antonio Campos, Juani Requena, Maria Toledo, Javier Conde … etc..
He has also worked in venues in Madrid and tablaos such as: Sala Caracol, Sala Clamores, Casa Patas and Cardamomo with artists such as Ariadna Rivas, Sandra Carrasco, Auxi Fernández, David Paniagua, Juañares, Miguel de la Tolea, Saúl Quirós, Diego Pantoja, Adrián Sánchez, David Vázquez etc.
He toured with the companies of Paco Mora and José Porcel as musical director and lead guitar in countries such as Yugoslavia and the United States, performing in theaters such as the Metropolitan in New York.
He has composed the music for Adrián Sánchez's shows (Taracea, Un paseo flamenco and Por los cuatro costaos) performed in several countries such as Russia, Poland, France…etc. and in festivals of the importance of the Festival Flamenco de Jerez obtaining the recognition of the specialized press.
He has worked with young dancers such as Patricia Guerrero, Fuensanta "La Moneta" or Ana Calí in peñas and festivals such as "la platería" or "los veranos del corral", both in Granada, and with dancers of the stature of Juan Ramírez, Mario Maya or Manolete.
He obtained the second prize in the International Guitar Competition of the city of Ogíjares.
He was the musical director and producer of the album "Venero" by the singer Álvaro Rodríguez. In addition to collaborating in the album "Tribute to Diego del Gastor" and "Jóvenes flamencos" of the Diputación de Granada.
He is currently working on the recording of his first album.
Execution time: 0.0010 seconds
Execution time: 0.0004 seconds
Execution time: 0.0004 seconds